Interview on the Modern Scholar Podcast
Dec-2022
I'm really happy to say that I was featured as a guest on the latest episode of the Modern Scholar Podcast!
Host Philip Shackelford and I have a great conversation about my career and how I got here, and an in-depth discussion of my book, Flying Camelot: the F-15, the F-16, and the Weaponization of Fighter Pilot Nostalgia. If you're interested in Cold War fighter planes, fighter pilot culture, or just curious about careers in history, be sure to give this episode a listen.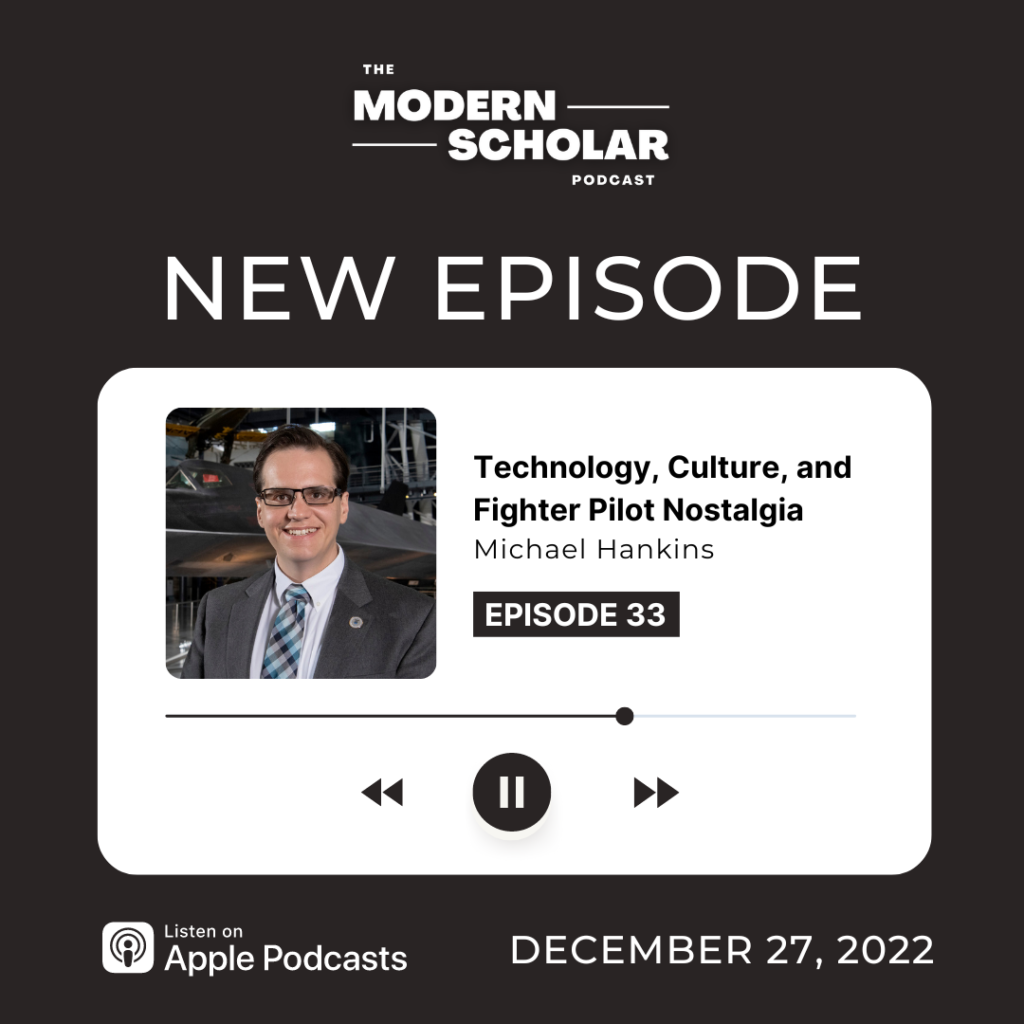 I owe a huge "thank you" to Philip for having me on and giving me the opportunity.
---